Last Update Jul 18, 2023 @ 10:50 pm
From running water to ample parking, and everything in-between, a business needs certain essentials to not only provide for their customers and meet state and federal regulations but thrive in matters of operations.
One particular necessity small businesses need is proper waste disposal. From recycling to sustainable trash management to keeping our cities clean with trash confinement, proper waste disposal is an important part of a business. Since a dumpster isn't automatically included in most commercial properties, a business owner must rent one from a dumpster rental company.
Waste Management Services and Rentals
There are various services and dumpsters for businesses that a dumpster rental business provides. The dumpsters and services a container rental servicer provides are:
Dumpster rental or dual commercial dumpster rental (waste and recycling),
Temporary container rental, and
Business pick-up services also called trash pickup services or "commercial garbage day"
Business Pickup Services and Dumpster Rental
One service dumpster rental companies offer is commercial waste and recycling pickup. These container rental services are convenient for commercial businesses that need weekly trash removals, such as restaurants or other businesses that produce large amounts of waste.
In addition to the pickup services dumpster rental businesses provide, they also provide container rental and debris management services.
These containers are the standard dumpsters seen at restaurants, offices, etc. Roll-away dumpsters typically come with a waste pick-up service. If you're unsure about the services provided with the dumpster you rented, check with your new dumpster rental business to see if they provide a garbage pickup service with container rentals.
Tips on Renting Commerical Dumpster
Choosing the best dumpster to rent depends on many factors. Take the following things into consideration before choosing the right dumpster for your business.
Consider the type of business you have or your business's industry, the size of dumpster you'll need, the waste removal services you'll need, and the type of trash you are disposing of.
Is the trash you disposing of hazardous? Is the trash you're disposing of contain chemicals, toxins, or other materials or items that need to be disposed of in a specific way to keep the environment safe?
Also, consider whether or not you'll be using a recycling service and if you need an additional container for recycling.
Size
The size of the container depends on your business's trash volume and what kind of trash is produced. If you own an automotive business, you'll need to dispose of tires, old parts, and potentially hazardous materials.
If you own a small diner or a mid-size restaurant, two 3- or 4-yard containers will more than likely suffice for your business. One garbage container will be used for trash and the other for recycling.
If you own a construction company, decide on a larger container rental such as a 30- or 40-yard dumpster. Also, consider the type of materials you'll be disposing of. If the construction materials or debris from demolition are hazardous, check the EPA website for laws and regulations to determine the best possible method for waste disposal of those hazardous materials.
Type of Debris
Consider the industry your company conducts business in and what kind of debris your business produces. For example, if you own a construction or industrial company, you'll need to consider the waste your company produces and the potential threats your waste could have on the environment.
After considering all factors, research your dumpster rental and service options, then select the best dumpster rental business for your company.
Hiring
Gather all the information you need about a dumpster rental business before making a selection. Figure out what options they have for dumpster sizes, if the business provides trash removal services, what their pickup frequency is and the costs for pickup and delivery, and the fees and costs for their services and rentals.
Find a reputable dumpster rental business that provides commercial dumpster rentals and waste removal services. Dumpster rentals allow companies like yours to rent various size dumpsters and keep them on their property for a certain amount of time. You'll be able to determine the amount of time you want to rent a container for in the agreement created between you and your new dumpster rental business.
There are specific requirements a business must follow to rent a commercial dumpster. There are also laws about the placement of containers regulated by official U.S. government offices.
Laws for Commerical Dumpster Rentals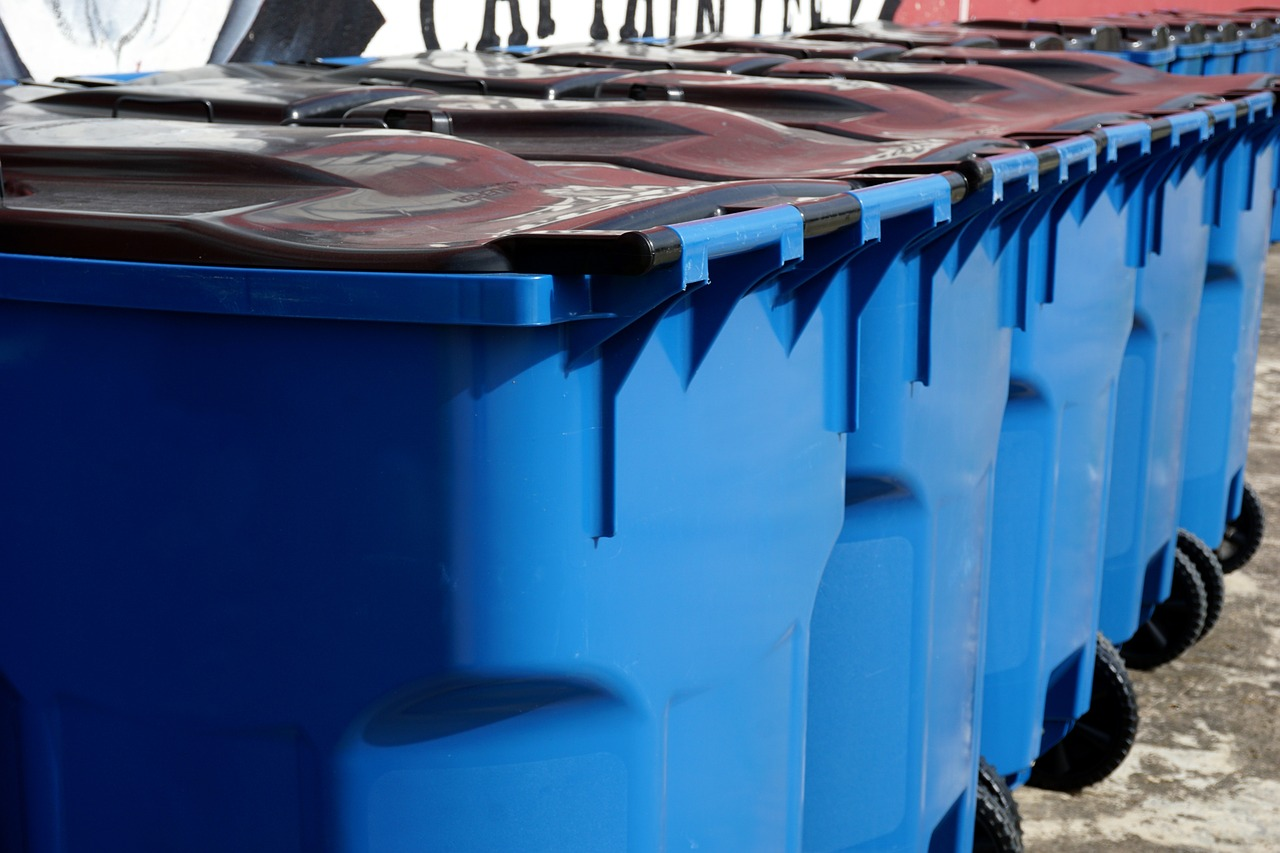 You must follow certain regulations and laws when placing a dumpster on your business's commercial, city-owned property. The laws for commercial dumpster placement vary from state to state and municipality to municipality. Each city ordinance is different, so search your local state government's website to see the laws and regulations for dumpster rental procedures.
Some examples of commercial dumpster laws and regulations for placement are:
Dumpsters must be placed out of public view.
The dumpster must be at least four feet away from fire hydrants.
Containers must be placed a certain length away from the commercial building or placed in a specific area on the commercial property.
Traffic cones must be placed on either side of the container to increase the visibility of the permit on the dumpster.
In the case of small businesses, some dumpsters are not allowed for use in specific zoning areas. For example, the containers that are not allowed for small businesses in city zones are larger dumpsters, like 30- or 40-yard containers, the types of containers typically found in junk yards.
Universal waste management regulations and zoning laws vary in each state and municipality. Check with your local state government and local municipality to see the specific laws and regulations in your state, county, or city.
Permits for Dumpsters
There are specific laws and regulations about what can and cannot be put in dumpsters. There are also laws and regulations about how a business should properly dispose of trash, recycle, and manage waste. These laws are set by the Environmental Protection Agency (EPA).
The EPA
The EPA regulates commercial, industrial, manufacturing, and household solid and hazardous waste under the 1976 Resource Conservation and Recovery Act (RCRA). The EPA also developed and manages the standard approaches to waste disposal. Review the standard approaches to waste disposal before hiring a dumpster rental business and renting a container. This will ensure that you're following all laws and regulations and help you avoid paying additional fees or fines for not following federal regulations.
When to get a permit
Whether you need a permit or not depends on where you are placing your dumpster and the zoning laws about the land your business is built on. If your commercial property is on private land, you need not obtain a permit. If you're looking to rent a dumpster and place it on a city street, sidewalk, alleyway, or city-owned property, such as a parking lot, you'll need to contact your local municipality and obtain a permit.
How to get a permit
In some cases, the dumpster rental business takes responsibility for the permits required to place a container on a commercial property. A container rental business might assist you with obtaining a permit and take care of it for you as a part of their services or service agreement.
Check with the dumpster rental company you hired to see if they will obtain the permit required to place the dumpster on the property you conduct business on. If the container rental business is not obtaining the required permits for your dumpster rental, then you'll need to contact the local public works department that handles these types of permits.
Before contacting your local municipality and acquiring a permit, contact several dumpster rental companies in your community first. Conduct a Google search on companies that provide container rentals, call them, get a quote, and make the best decision to fulfill your business's dumpster rental needs. If your business is on a budget but needs dumpster rental services, research temporary dumpster rentals for businesses.
Most dumpster rental businesses require you to fill out an application to rent one of their containers. In addition to the application, you'll need to fill out an application for a permit for the container and sign an agreement for services.
Dumpster Rental Agreement
There are a few things you should know before hiring a dumpster rental business for their services. The dumpster rental business will require you to sign an agreement for services. In this agreement, the waste removal company will specify the details of your dumpster, pickup frequency, delivery fees, disposal fees, any additional fees or costs, and any other details about the dumpster rental services they provide for your business.
Shop around for the best price and services for your business before making a final decision.
More Posts You May Find Interesting