Last Update Aug 7, 2023 @ 10:50 pm
Are you renovating your home, complete with some serious demo? Are you moving? Do you need to do some serous spring cleaning? Whatever you're up to, you might want to consider dumpster rental. Rent a dumpster and any large project is simpler, easier, and streamlined. Overall, even cheap dumpster rental can save you both time and money. Here are some items to consider as you move forward with the dumpster rental services.
Do I Need to Rent a Dumpster for My Project?
You have a project in mind and your trash can is only so big. You might wonder if you need to hire dumpster rental companies to help you with the debris you are about to create. The answer is completely up to you, but here are some situations in which dumpster rentals are a good idea.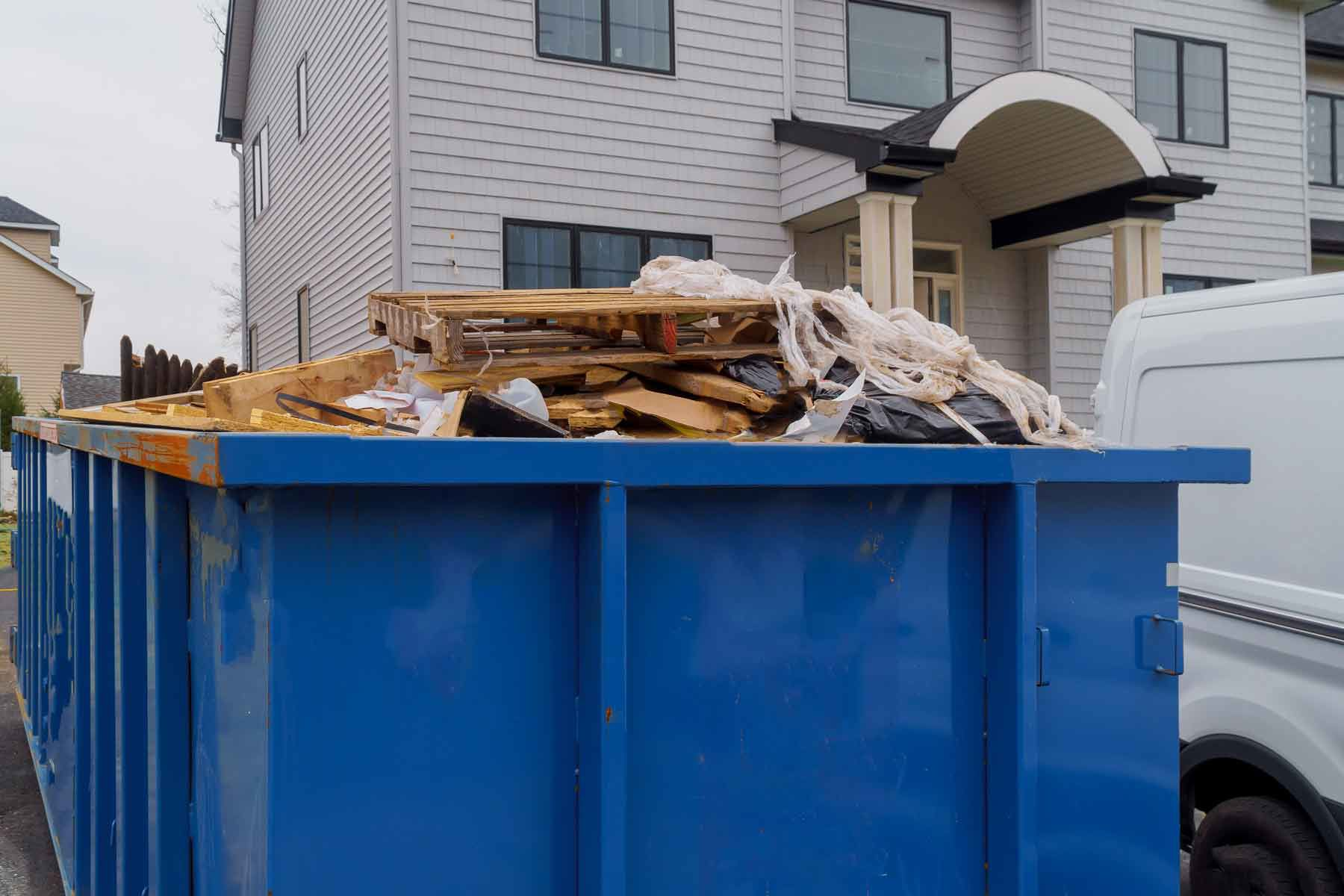 Home Renovation

Whether you're tearing out a bathroom or pulling up old carpet, the demolition debris is plentiful. When you have a dumpster out front, you save both time and money. Lower overhead costs are never a bad thing during a renovation. Instead of filling and refilling the small trash bin and making trips to the dump yourself, everything goes into the dumpster and it is hauled away when the demolition debris is inside and ready to go.

Spring Cleaning

You don't need a local waste management company to bring a dumpster for light spring cleaning. If you plan to dust and deep clean the fridge, go for it, but renting a dumpster would be a waste. However, if your spring cleaning plans are of the large variety, having roll off dumpsters is a good idea. You can clean out the attic and make room for other items. It's a good way to get old junk out of the garage, or any other room of the house. Household waste doesn't have to take a lot of room at the curb when you get roll off dumpsters to rid of things with ease.

Waste Garbage Collectors Won't Take

There are some items that can't go into the local dump, but rather takes special processing facilities. That might include items like concrete, bricks, and other such things. Check your garbage collector's website and see what they can't take. Then, create a plan for dumpster rental and avoid your own landfill fees and extra time in trips.

Bad Storms Rolled Through

The debris can really pile up after a bad storm. You may have branches and tree limbs in your yard that don't belong to any trees on your property. Instead of trying to put things in bags, work with dumpster companies to get a unit in your driveway. Get all of the yard waste in the yard dumpster and have it hauled away in one trip.

Moving Clean Out

When you move, you want to take as little junk with you as possible. If it's been a long time since your last move, you have likely accumulated a lot of things that you don't even know you had. As you run across art projects from grade school, random fabric scraps, and files from two decades earlier, it's easier to place them in roll off dumpsters. That roll off dumpster service makes getting rid of the trash you don't want to move much easier on your family.

These are just a few of the reasons you might want to look into dumpster rental price options in you area. Dump fees are high and taking trip after trip wastes your time. Optimize your time and money with the cost to rent a dumpster instead.
What Factors Affect Dumpster Rental Prices?
One company charges certain rates for a dumpster rental service and another will charge something else for the rental period. As the customer, you need to figure out what factors affect the overall dumpster rental costs so as you compare one to another, you are looking at apples to apples, not apples to pears. Here are a few of the factors that affect the dumpster rental prices you will be charged.
Rental Period

The amount of time you need the yard dumpster will affect the average dumpster rental cost. If you need the roll off dumpster for one day, it will cost less than leaving it on your driveway for a week or longer. Most dumpster rental companies will give you a quote for a few different time periods. Sometimes, project vary in their time length. What you think might take a day ends up taking several. Those quotes help you to prepare with the yard dumpster rental rates that suit your needs, whatever they end up being.

Dumpster Size

Roll off dumpster options come in a variety of different sizes. Get to know the size options and what the professionals recommend for a project like what you have in mind. You need a smaller dumpster to clean out a garage, for example, but a larger one for construction materials around a major renovation. There are weight limit regulations and dumpster fees that go along with any option you choose.

Dump Sessions

When you rent a dumpster, the dumpster delivery is usually included in the overall price you receive. The quote may also include things like landfill fees and other normal items that go along with removing the dumpster. But if you have to have the dumpster take away, dumped, and returned for more filling, the dumpster company will add more in trip fee charges. Ask about dumping fees and look at the average cost versus final cost options to decide what you want to do on dumpster rental prices.

Extra Fees

Think about what you need to place in the roll off dumpster to get a good read as to what the dumpster companies will charge. Roof shingles won't likely cost more than average, but if you have hazardous waste to dispose of, that's a different story. Talk to the professionals about the remodeling debris, or other items you plan to place in the yard dumpster to see if it warrants extra dumpster rental prices.

Permit Fees

Are you allowed to place a roll off dumpster in your driveway or by your commercial property without a permit? Check with the city or your community leaders to see what you have to do in order to put the yard dumpster on your driveway, on your lawn, or on public property. You might need a permit and with that comes permit fees. If you need a permit due to local regulations, many waste management companies will take care of it for you, but the charges for the yard dumpster permit will be on your final bill.

Late and Overage Fees

When you rent your yard dumpster, you have a certain timeframe on it for that rental. Whatever you set up with the company is what you pay per week. If your project runs long and you need the dumpster for additional time, the company will work with you, but you will have overage fees to pay on the dumpster rental prices. In addition to timing, the yard dumpster you picked can only handle so much. There are weight limits on each dumpster size and they are only to be filled to a certain point. If your yard dumpster is too heavy, or overfilled, that will lead to you having to pay overage fees as well.
Which Dumpster Rental Company is Best?
There are many junk removal service options on the market. You will want to research them all and decide which one to go with. Look into costs, size options, and more. Your yard dumpster rental period can save you a lot of time and money if you choose the right rental company. Here are factors to watch for in professional, reputable companies.
Free, Easy Quotes

You want renting a dumpster to be a low-cost, easy experience, not more of a hassle than it's worth. As you run across dumpster rentals in the area, you should be able to tell the company what you want for your rental period, what type of project you have going on, and what size you need and get a free quote in a fast, easy manner. Any company that charges you for a quote, tacks on extra dump fees, or makes the process complicated, should be off your list fast.

Sizing Guidance

You're likely not a yard dumpster expert, but the dumpster rental companies have professionals on hand to help. If you have a certain project and need a dumpster, tell them what you're doing and they can advise you as to what size yard dumpster would work best for your purposes. Construction debris may take a larger dumpster than yard waste, for example. If the company doesn't offer sizing guidance, go with another company.

Competitive Pricing

With the internet at your fingertips at all times, it's easy enough to check the prices of any dumpster rental service so you can compare the prices. The dumpster rental cost you receive should be fair and affordable. It should include everything you need and disposal fees and other extras should be includes. The idea of getting dumpster rental prices is making your project easier, including a low price that isn't overboard. The company should also outline any additional fees that may come up, depending on your usage.

An Easy Drop Off/Pick Up Process

How does the dumpster get delivered to your property? How is it taken away? The average costs will include delivery and removal and those processes should be spelled out in a simple manner. You want the size dumpster to appear without any hassle on your end. When you've filled it, the pick up should be just as easy for you. Ask about the processes and listen to the descriptions. If renting a dumpster sounds complicated because of the drop off and pick up, the company isn't doing it right.
What Size Dumpster Do You Need?
Dumpster rental options contain sizes in 10, 20, 30, and 40-yards. There are a few factors that go into what size dumpster you need. Consider the type of waste material you are going to place in it, the size of your property, and your overall budget for rental prices. Here are details on each of those factors:
Type of Materials

Not every cubic yard dumpster size can contain every item. Some dumpsters are designed to hold certain items and you need to list the types of things you will dispose of into the dumpster before you get a dumpster rental plan into place. There are hazardous waste materials, like asbestos, appliances, fuel, and cleaning fluids, that should never go into dumpster at all. Professional waste collectors can help with those items. They are not included in the overall cost to rent.

Project Type

The size of your individual project helps determine how much waste you need to place in the unit. Since dumpsters are measured by the cubic yard, you can calculate your volume by measuring the exterior length, width, and height in feet. You then multiply those numbers and divide them by 27 to show you how many cubic feet you need to have available for the process. A three car garage clean out will take a larger dumpster than a single car garage, for example.

Property Size

Before you get the largest possible dumpster, most dumpster rental companies will want to know how large your property is. If you are working on a commercial roofing job, you may have a huge parking lot for dumpster placement. In a residential area, your yard or your driveway is all you have available. If the dumpster you want is too large to fit on your property, you may have to get something smaller and have it dumped mid-way through your project. Or, you might have space in several areas for a few smaller dumpsters.

Budget

Large dumpsters cost the most in dumpster rental prices, but getting several smaller dumpsters doesn't always make up the difference. It's a good idea to get a dumpster in the largest size you think you will need to cut down on overage fee possibilities. The more times the dumpster has to be removed and replaced to empty, the more you pay in dump fees per week. Plus, each dumpster has a set weight limit that you have to follow. Getting a dumpster that is too small for your needs leads to extra costs as well.
Basic Project Sizing
Every project is different, but these basic guidelines help you to understand what size you need in a dumpster rental.
For a complete home remodel, most people get a 30-yard dumpster.
For just a bathroom, a 10 or 20-yard dumpster can suffice. If you are looking for a dumpster for major construction debris for the home, 30-yard dumpsters are large enough.
Long term commercial dumpster rental goes up the 40-yard option when construction is in play.
When the roof is being replaced, a 10 or 20-yard dumpster works, depending on the square feet on the roof.
And if you are placing heavy materials, like cement, get a 10-yard so you don't go over the set weight limit.
Duration of Rental Period
The length of time you need a dumpster will depend on the project you are taking on and the amount of waste you think you will create. The timeline is generally from 1-7 days, but larger projects could call for a long term commercial dumpster.
Rental costs will vary based on length of time the dumpster is necessary. Dumpster rental companies charge based on the unit's size and how long you need the dumpster on-site. Here are a few variations and options.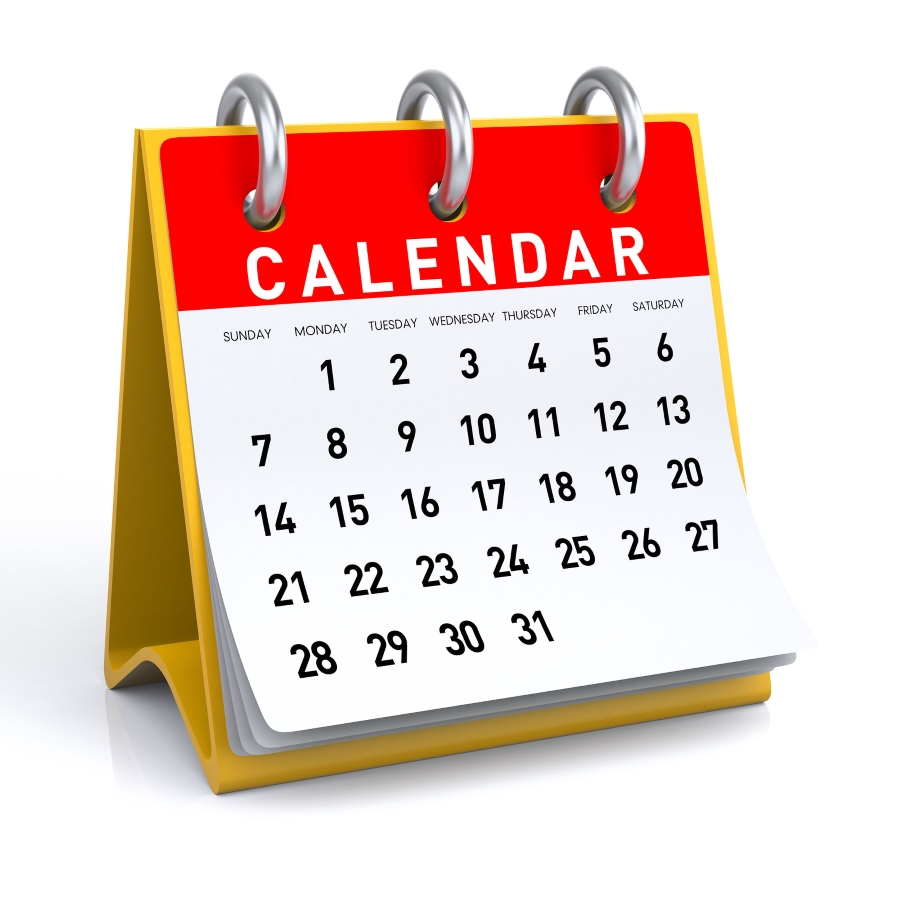 Commercial Renovations

Commercial renovations could turn into long term commercial dumpster placement. Most renovation projects in business start in the 2-4 week range and go up to six months or more, depending on the size of the property and the amount of work being done.

Event Clean Up

If you have a large event, dumpsters are a great way to gather all the trash and clean up afterwards. Generally, a clean up project only takes a couple of days, but you might want a dumpster on site for the whole event, which could lead to having one there for 2 weeks or more.

Residential Cleaning

If you're cleaning out the garage, attic, or other areas of the house, rental cost for a dumpster is well worth it. You can toss things out and into the dumpster without cluttering up the curb and waiting for trash day. Depending on how much you need to clean out, you can rent a dumpster for a few days or even a couple of weeks.

Kitchen Remodeling

The kitchen is the heart of any home and the dumpster cost will be a small piece of the overall remodeling puzzle. Most complete kitchen remodels take four weeks or longer, depending on the kitchen's size and how much work you are doing. You may be able to get rid of the dumpster before the remodeling is complete, but after demo is behind you.
What Can You Put In A Dumpster Rental?
Before you make a final decision about dumpster fees and rental costs per week, it's a good idea to understand what you can and cannot place into a dumpster. You can't place hazardous materials in your regular trash can, and many of those things cannot go into a dumpster, either. You could raise the cost to rent by adding extra fees if you disobey the rules. Here are things you can and cannot throw away in the roll off dumpster.
Can-Household Trash

Any household waste that you would normally place in a trash can is cleared to go into a dumpster as well. That includes regular trash, shingles, siding, furniture items, and even some appliances. Furniture needs to be completely made of untreated wood to be accepted at landfills. Ask about any furniture containing metal or other materials.

Can-Yard Waste

Any yard waste, like leaves, branches, sticks and grass cuttings are fine to put in a dumpster. If you had a big storm and need to clean up after, yard waste really adds up. If it's organic and non-hazardous, it's dumpster-approved.

Can-Demo Debris

Whether it's drywall, plywood, stone, tiles, brick, or other such debris from a renovation demolition, you can toss it into the dumpster. The only thing you need to keep in mind is the set weight limits on the dumpster size you chose. Otherwise, demo debris is a great option for your dumpster rental.

Cannot-Paint

Paint and other lacquers are not safe for dumpster rental company professionals to take away from your home. You can place empty paint cans with dry paint in the dumpster, but nothing wet or filled with paint.

Cannot-Tires

Tires are not allowed in landfills, so they cannot go into the rent a dumpster deal you chose. The hole in the middle of tires can fill with methane gas, which can explode among other materials in landfills. You will need to take any tires to a car store or somewhere else for recycling.

Cannot-Fridge and AC

These cooling devices utilize the toxic material called Freon. Freon has to be drained before you can get rid of a fridge and that often takes professional help. The refrigerants are harmful to release and these items should not simply be tossed into dumpster rentals.
There are many other hazardous materials that you cannot place in you rented dumpster or you could incur more disposal fees. Anything hazardous, like asbestos, fuels, hot water tanks, cleaning fluids and so on are not good for junk removal service.
If you have any doubts about what you can and cannot place in the yard dumpster you rent, ask the professionals for further guidelines.
What's Included in the Cost of a Dumpster Rental?
Most dumpster rental professionals give you free quotes for your dumpster rental per day or per week, and they should be all-inclusive as long as you follow the agreement you make. The rental includes things like delivery and removal, fuel charges, professional labor, and even taxes.
The exceptions are if you need to have the dumpster removed and returned, if you overfill the dumpster past its recommended weight, or if you keep the dumpster for longer than the agreed upon rental time.
How much does it cost? That depends on the size you get and the length of time you need the dumpster. The final cost is determined by your treatment of the original agreement.
How to Save Money on Dumpster Rental Cost
You can go to the local hardware store and buy every trash back you can find for your project. Or, you can get a dumpster cost at a flat rate that you can afford. It's easy to save both time and money wit a dumpster rental. Here are a few ways to save on the rental itself: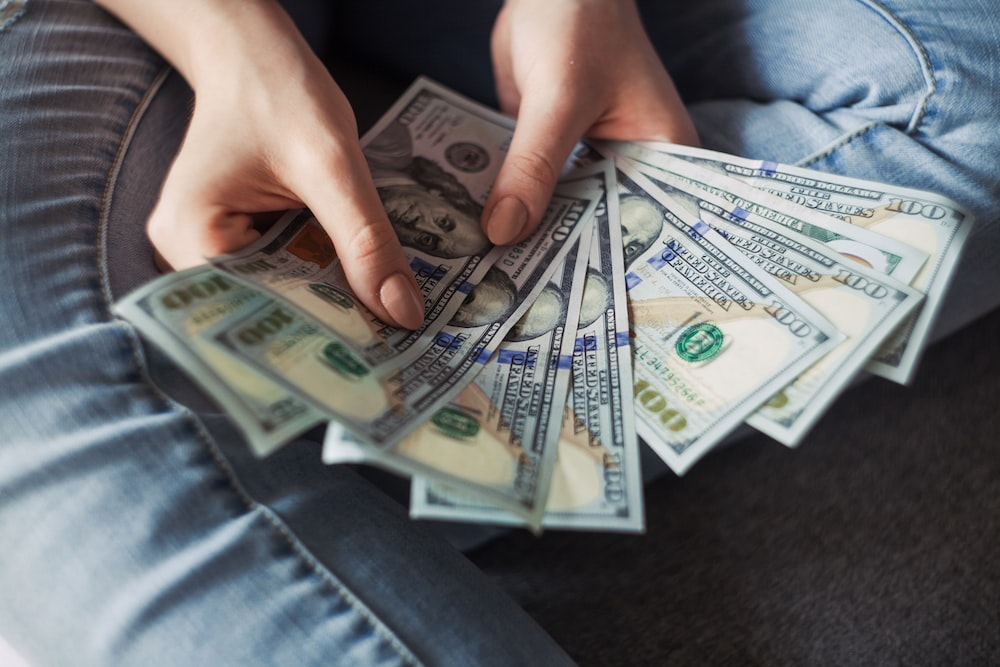 Hire a Reputable Company

Renting a dumpster should be one of the easiest parts of whatever project you are taking on. When you hire a reputable company for the job, rental costs are fair and affordably. Their processes are easy to understand and you feel as if they are charging you average cost options without hidden additional fees.

Get the Smallest Size You Can Use

Since there are a variety of different dumpster sizes, you get to decide which one to get. You will want to choose the smallest size you feel can work for your project so you can save on the dumpster rental cost and still get the job done easily.

Don't Overfill The Dumpster

The average cost of the rental price is going to go up from the flat rate because of the extra costs that add up when you fill the dumpster with too much. Dumpster are measured in the cubic yard and each one can only carry so much weight. Don't fill the dumpster past the line or past the weight limit.

Allow Pick Up At the Agreed Upon Time

If you rented the dumpster for one week, fit your project into that time frame so there are no trip fee additions to your bill and no extensions on the rental cost of the unit per week.

Now that you understand how to save money for the right cubic yard you need for your dumpster rental, why is it that renting a dumpster saves you time and money in the first place? Here are a few reasons:

No Trips to the Dump

How much does it cost for you to take trash to the dump? The average cost adds up and when you compare how many trips you would have to take to the overall dumpster rental costs per week, you save not only a good deal of time, but also money.

The Dumpster Company Does The Heavy Lifting

Once the trash is in the roll off dumpster, it disappears as the professionals take over the job. You gain back all of the time you would have had to spend taking things to the dump, donating items, and getting rid of things in other ways. Time is a precious commodity and putting a little money in the cost to rent is well worth it.

Do the Job at Once

Having a dumpster on your driveway could inspire you to get the job done quickly and efficiently. You have a certain dumpster size and you want to make the most of it, which might just move your process along faster.
On average, dumpster rental cost options are reasonably, especially since you are looking at a large-scale project. When you have goals for your home or commercial business, and that requires getting rid of clutter, trash, or anything else that's in the way, rent a dumpster and let the rental company professionals help you get the right dumpster size in a roll off dumpster to suit your needs.
More Posts You May Find Interesting