Last Update Mar 17, 2023 @ 2:45 pm
Last Update Mar 17, 2023 @ 2:45 pm
If you're planning a home renovation, a construction project, moving, or just doing a large cleaning job, chances are you'll need a dumpster rental. Although it can seem confusing if you've never rented one before, have no fear. In this guide, we will cover all the basics you need to know before beginning your unwanted junk and waste removal projects.
Dive Right In
Most rental dumpsters are known as temporary roll-off dumpsters. These will be delivered to your property and placed somewhere you have easy access. Roll-off dumpsters are typically what you want to use for more temporary projects such as cleanouts and renovation. Most often roll-off dumpsters are open-top containers without lids. They will have a set of rollers underneath, which can be placed on boards or planks to protect your driveway or other areas on your property. These garbage bins are placed in the back of the truck and literally roll off when delivered. These containers have a set of doors that open, to enable you to walk or drag large or heavy objects in them easily, or you can keep the doors closed and simply throw things in over the top. Once the project is complete, the delivery person will come back to the job site, load the roll-off dumpster into the back of the truck and drive it away.
Different waste management companies use the term "commercial" and roll-off dumpsters. The term "commercial" may refer to covered bins you may notice outside restaurants and hotels. These waste containers are what companies use for trash service on a permanent basis and have regular pick up. Roll-off dumpster rental is different than a commercial container. Roll-off dumpsters are wider and slightly larger than standard commercial dumpsters. It is making roll-off containers ideal for large projects, spring cleanouts, and renovations. Some companies only use the term commercial bin as a substitute for "large" and "heavy duty". Requesting pictures may help you to clear up any confusion.
Dumpster rentals provide a service that is critical at construction or renovation sites all over the world. Working on construction or landscaping projects can produce an extraordinary amount of garbage, from insulation padding to broken wood, to stone material.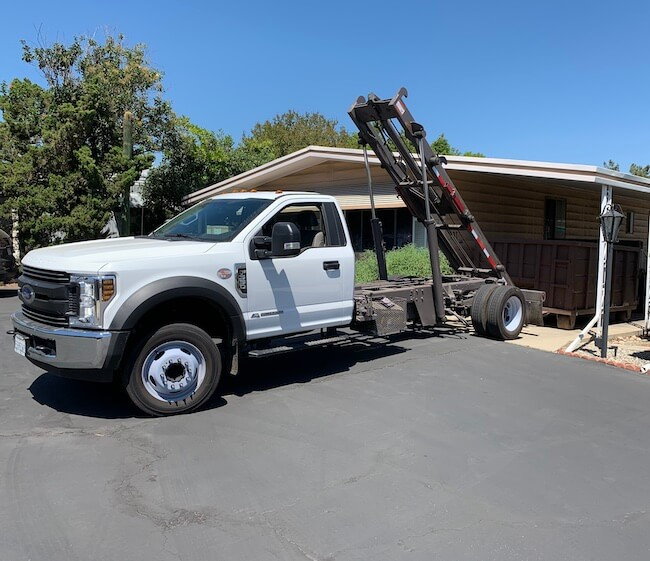 Who Needs a Dumpster?
Rentable and removable roll-off dumpsters are a critical part of the waste removal infrastructure. Some of the projects which would likely require a dumpster rental are:
Cleaning out a basement or attic
Remodeling a bathroom
Window replacement
Major landscaping or yard work
10 yards of garbage or more
When doing these projects, you'd be amazed at how quickly a standard-size trash can will fill up! The only real solution to this problem is to rent a container that can easily and quickly be removed from your property. Renting a residential dumpster is the easiest, cheapest, and most effective way to remove this unwanted waste and sometimes hazardous materials.
Most reputable waste management companies offer residential and commercial recycling services along with weekly or bi-weekly garbage pickup.
Recycling roll-off dumpster rentals are an eco-friendly way to affordably dispose of large amounts of recyclable materials.
There is not much difference between a garbage dumpster and a dumpster for recycling services.
However, mixed residual waste cannot be placed in the dumpster labeled "recycling services" only. For instance, a dumpster rented to haul away a large amount of cardboard waste and placed by a store may be loaded with only cardboard and nothing else. This is called a "clean load". This means that the dumpster contains one type of recyclable material only. Failure to comply with this rule may result in additional fees. When contacting a waste management provider to get a recycling dumpster rental quote, do not forget to mention that the bin will only be used for recyclable items.
The recycling dumpster is ideal for residents and businesses that have large amounts of recyclable debris.
In certain circumstances, it may be justified to have a temporary roll-off dumpster perform a large-scale cleanup job. For instance, when the amount of debris collected exceeds what a regular recyclable dumpster can handle. Such projects can be cleaning out of stores closed or getting rid of old inventory, and yard waste clean up.
To find residential recycling dumpsters, you may want to contact your local waste removal services. Some waste management businesses may also have recycling containers available. Many companies include recycling services in the regular waste collection fee, so there are no additional fees to you.
Dumpster Rentals for Construction and Concrete Disposal
The construction dumpsters are large, open-top containers designed for multiple purposes. With a capacity of 10-40 cubic yards, this type of waste bin can be used for a range of cleaning projects and debris removal. Whether you`re tearing up a sidewalk or doing a complete demolition, you can book a roll-off dumpster rental to remove efficiently broken concrete, asphalt, and a block, or roof tear-off from a project of any size.
When removing large amounts of concrete debris, having a roll-off dumpster at hand is much more easier and cost-effective than disposing of it on your own. One container can dispose of up to 10 cubic yards of concrete without leaving the job site.
The concrete dumpster rentals are ideal for:
Driveway and slab removal
Removing a paver walkway
Retaining wall demolition
Residential and commercial remodels
There are also construction dumpsters for specific uses. For example, a dirt dumpster handles the disposal of garden debris and soil compounds.
What is allowed in a Concrete Dumpster?
You can haul in a concrete dumpster brick and asphalt from building and pavement demolition, and mixed heavy debris as long as all materials do not contain trash, lead-based waste, rebar, or other metals.
Items that cannot be placed in a Concrete Dumpster:
You cannot use a dumpster to haul concrete slurry and certain hazardous or flammable materials.
Commercial Roll-Off Dumpster Rental
A roll-off commercial dumpster is a large lockable container that is used by a company to dispose of its waste. In most cases, businesses have access to a regular trash bin but commercial containers are required for businesses that generate a lot of waste, for instance, such as retailers, auto-repair shops, and restaurants. Commercial bins are usually emptied and can hold up to eight times more than standard trash disposal bins. This makes this type of dumpster an indispensable tool for companies that have a lot of debris. These containers can be delivered to a business location and can be used to dispose of a variety of types of waste. Commercial dumpsters have high weight limits because businesses generate heavier waste such as building materials and equipment. Finally, commercial dumpsters have different features such as a lockable lid and wheels for mobility.
Commercial containers also help keep trash from spilling onto the ground. Renting a commercial bin can help to keep the company`s premises tidy and clean.
Residential Dumpster Rentals
When it comes to choosing between residential and other types of containers, there are many factors to consider.
As the name suggests, a residential dumpster is used in private homes and apartments. These bins are usually used for specific household projects such as interior and exterior renovations, residential cleanups, junk removal, garbage disposal, and flooring removal. Similar to commercial waste bins, residential dumpster rentals are used as temporary waste disposal solutions as are hauled away once they are full.
A Residential dumpster tends to be smaller than a commercial container. However, these containers have a wide range of storage capacities from a "low boy" container for dirt debris to larger residential dumpster trailers.
How does a Dumpster Rental work?
In most cases, the process is pretty straightforward. Thanks to the Internet, researching services has never been easier. Simply search for local dumpster rental services and compare businesses. When considering renting a dumpster, reading online reviews is essential to gaining trust and finding reliable service. Next, you can reach out to get a free quote. Once you confirm the rental terms you can schedule the bin to be delivered to a specific address at the agreed time. The employee of the waste management company will deliver the bin to a service location as arranged. Later all you need is to fill the trash bin with debris from your job site, house, garage, or warehouse into the container. When you have used all of the bin space, you can contact the waste management company and request a pickup to haul the garbage away. A delivery person will return to your address at a pre-arranged time, usually agreed in the contract, to collect a trash bin along with the waste.
Deciding on a Dumpster Location
Avoid pedestrian sidewalks and areas close to car traffic.
Allow at least 100 feet of space for the dumpster drop-off.
Find a flat area free of garbage and obstructions such as low-hanging wires and tree branches.
Dumpster Pickup Arrangement
Make sure the items in the dumpster are evenly distributed and do not protrude from the top.
Stay within the maximum permissible tonnage.
On the Delivery Day of a Dumpster:
Move parked vehicles and other obstacles that may block access to the container.
Please ensure the gate is unlocked or give the delivery person the key or code to access the service area.
What Size Dumpster Rental is Right for Your Job?
When you begin searching for a dumpster rental company, it's important to remember that you will have various sizes of bin rentals to choose from, from about 3 cubic yards up to about 40 cubic yards.
It can be difficult to determine which dumpster size is right for you. Some waste management companies provide more info and reference guides that you can use to better understand how much each container size holds. Here at Bins4Less we provide a free quote and help our customers to determine the right size of the rental for their project. You can reach our team and get more info by visiting our contact page.
However, some dumpster rental companies may drop off a dumpster based on availability. If you get the wrong dumpster size, your container may be too small and not enough for all your waste and debris or too big, and thus, a waste of money.
The smaller size dumpster will be sufficient for most yard work or smaller projects, such as a bathroom remodel, while the largest size can even be used for new home construction.
For bigger projects, it is important to consider the volume and weight of your materials.
12-yard Dumpster Size
A 12-yard dumpster capacity holds up to 65-85 33 gallons of trash bags or 2-3 tons of waste. The 12-yard dumpster dimensions are typically 16 feet long, 8 feet wide, and 2.5 feet high.
The 12 cubic dumpster size can help you to clean up quickly and easily after a one-room garbage removal job like garage clean outs or needing to dispose of heavy materials like dirt, asphalt, or concrete.
15-yard Dumpster Size
If you`re deciding between a 10-yard dumpster size and a 20-yard dumpster size, there is another option. The 15-yard dumpster size rental is one of the popular waste containers. If you wish to use a dumpster to dispose of a lot of waste but if you know the 20-yard dumpster is a little more than you need, the 15-yard dumpster is the perfect size for you.
The 15-yard dumpster dimensions are typically 14 feet long about 4 feet high and 7 feet wide. This dumpster size can carry 80-100 33 gallons of garbage bags. The average weight limit for this waste container is 1-2 tons. You can clean out two car garage and a basement in one project with a 15-yard container. It is also large enough for some commercial work as well. If you`re planning a home renovation and hiring professionals, you can make a contractor team`s job easier and go with this dumpster size.
20-yard Dumpster Size
20-yard dumpster's dimensions are typically 14 feet long, 7 feet wide, and 6 feet high. This dumpster can carry up to 100-133 33-gallon garbage bags. The weight limit for a 20-yard container is 2-4 tons or 4000-6000 pounds of household waste.
The 20-yard container is one of the popular dumpster rental sizes. The reason behind that is this dumpster size can accommodate projects to dispose of different types of unwanted items from yard waste to deck demolition.
40-yard Dumpster Size
The 40-yard dumpster size is the largest size on most markets and is suitable for a wide variety of large-scale and long-term projects.
The 40-yard dumpster dimensions are usually 20 feet long, 8 feet wide, and 6 feet high. It can carry up to 230-250 gallon trash garbage bags. A 40-yard dumpster capacity typically holds up to 5-6 tons of waste.
Whether you`re planning a building demolition or a major home remodel, the 40-yard dumpster size is a practical waste disposal solution for both homeowners and a contractor`s team.
Waste management companies have several reasons to have strict dumpster weight limits.
First, pickup trucks lifting and carrying capacity must be able to handle the weight of waste.
Second, the hauling weight limits of the state, and location.
Finally, the cost of landfill per ton which a waste hauling company charged. The waste management companies would have higher fees without having weight limit rules.
Although it can be difficult to estimate the size you will need, it's best to overestimate and get a slightly bigger container than you think you might need to avoid cramming and overflowing.
Making the Job Easier with General Junk Removal
Dumpster rentals provide a range of containers as a waste removal solution. If you want completely hands-free waste disposal and removal, there is an option for you. Your best bet is to hire junk haulers. Similar to dumpster rentals, general junk removal services will do junk disposal. The team of junk haulers will do a job collecting junk and hauling it away. Their team will provide all the heavy-lifting manpower to load the truck.
How Do Waste Management Companies Dispose of the Garbage?
Most of the garbage the waste management companies and junk removal services collect is sent to recycling centers or city transfer stations. Some unwanted items will be donated to charities and people in need. Anything that can`t be donated goes to local sanitary landfill disposal. Next, in landfills, waste is separated from the environment by a system of layers designed to allow the garbage to decompose safely.
We used to dump our garbage in an outdoor landfill. These sites became breeding grounds for mosquitoes and other diseases. But today most landfills are sanitary regulated landfills. Decomposition can produce methane, a major factor in climate change, and landfill instead of releasing this gas into the atmosphere, collecting it, and using it to generate electricity.
Dumpster rental service is an important part of the infrastructure of our society, and if you need one – you need one. There aren't many ways around it, and it is the easiest and most effective way to get rid of large amounts of garbage or waste.
Contact Bins 4 Less
Bins 4 Less is proud to serve customers in Southern California with the highest quality commercial and residential dumpsters and roll-off containers. With a number of roll-off sizes to choose from, we have the right size for your project, no matter how big or how small.
We`re a woman-owned business that offers reliable service and affordable prices to the communities we serve. We look forward to helping fulfill your dumpster rental needs.
Get in touch with our team and book a dumpster today.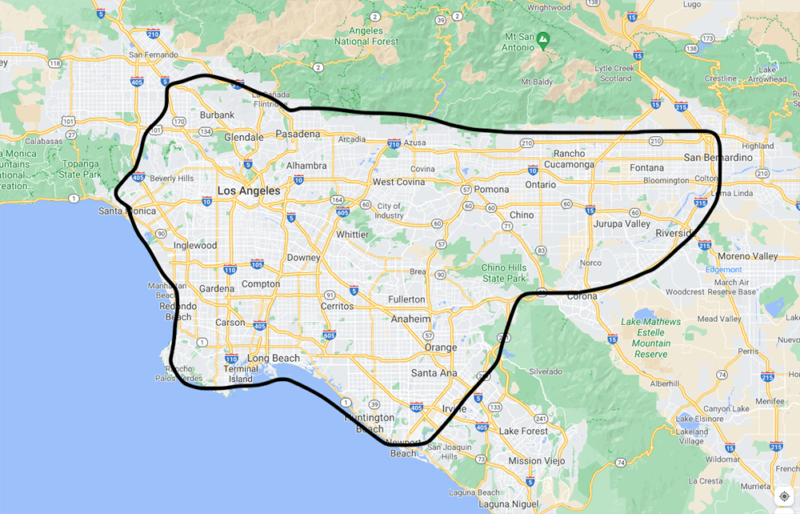 More Posts You May Find Interesting